Voting Closed at Noon on Monday, April 19, 2021.
But you can still check out students' work! Click the images below to see all the videos and writing done by our high school and middle school students.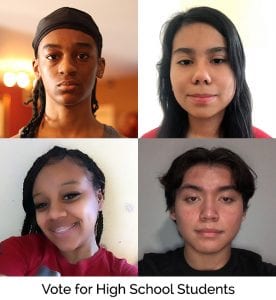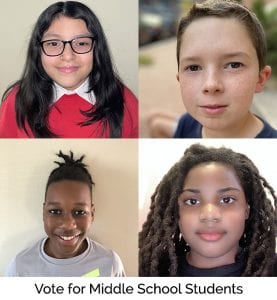 You can cast your votes through noon on April 19. And then don't miss our celebration of their learning on April 21, from 5:30-6:30pm. RSVP here!
These students have shared their first-hand experiences with detention centers, racial inequity, facing homelessness, and so much more. We appreciate not only their passion for building a better world but also their skill in presenting hard evidence to back up their solutions for problems that often directly impact their lives.